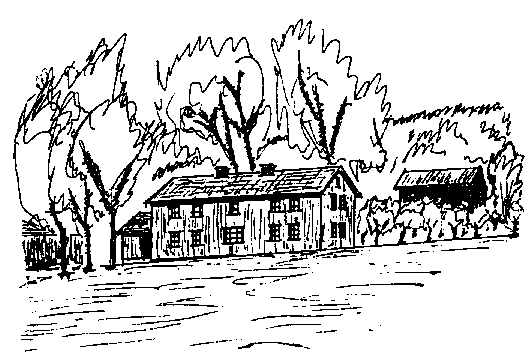 Simple comfort, good food and peaceful surroundings
Guri, Bjørg and Helge Grøstad wish you welcome to their farm! A pleasant two-storeyed house earlier occupied by the mother of the owner is at your disposal. It contains three bedrooms, a bathroom with shower and toilet, a fully equipped kitchen with washing machine and a double living-room. Here you can prepare your own meals or you would perhaps rather prefer to have a good breakfast or another meal with us in the main building?
You might need a bed for just one night, or you might prefer to spend a few days of your holiday in rural surroundings.
From Lobben Gård you will be near many interesting sights, whether you want to take a walk in the forest, fish salmon in the river of Drammen or are interested in art and cultural activities. There are many possibilities.
The guest house has:
3 bedrooms
beds for 6 persons ( fully equipped with bedclothes and towels)
possibilities for extra beds
communal bathroom, kitchen and living-room.
---