Mannen trengte ytterplagg til viking-antrekket sitt og landet på et ønske om en klassisk rektangulær ullkappe, dog "uten frynsefaen" som han selv sa.
Kappa er i tynt klede, og foret med et enda tynnere ullstoff. Den er kantet med et brikkevevd bånd på utsiden og har to hemper i et smalere brikkevevd bånd slik at lukningen kan varieres.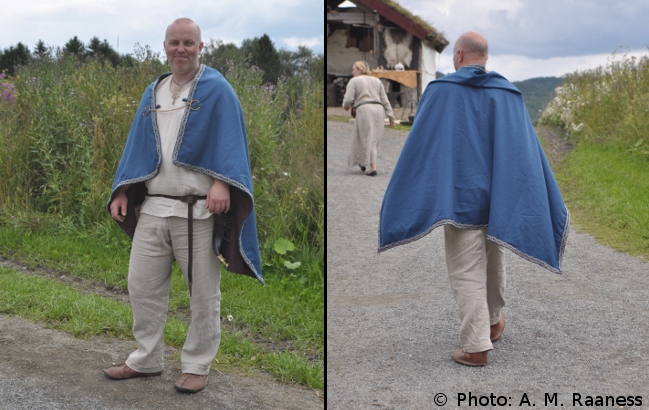 Og en detalj fra fronten, hvor man ser den ene hempen: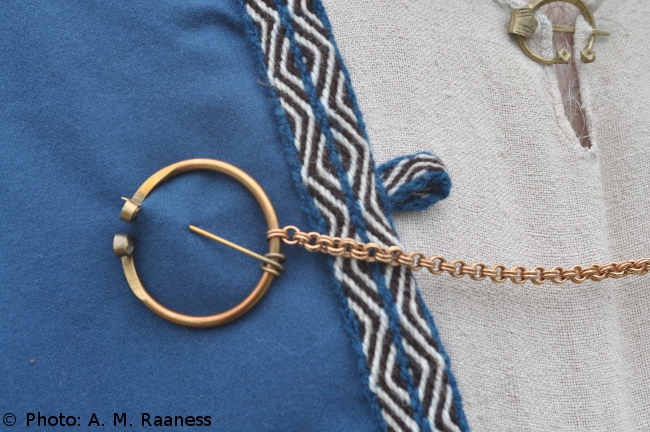 English summary
A simple rectangular cloak for a male viking. The main blue fabric (wool) is lined with thin brown wool. The cloak is decorated with tablet woven bands in wool.