Site Statistics
The below plot shows the hits on my pages throughout history. Due to a technicallity, days of zero hits are not shown.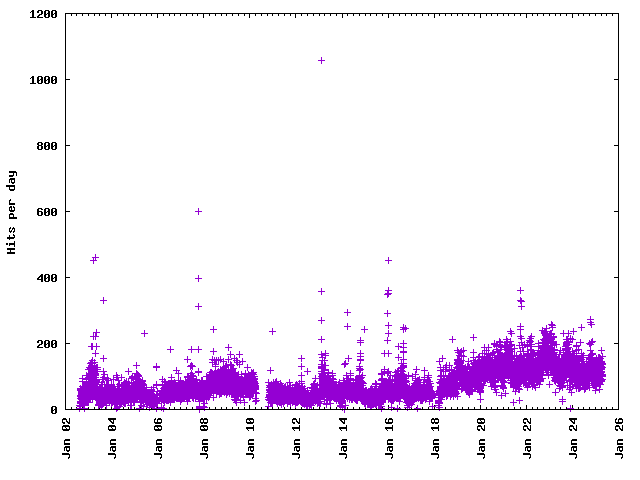 I have verified that the peaks at 2003-03-13 and 2003-04-24 are not because somebody have gone bananas in the number of requests.
The accumulated number of hits are shown below. In total, there has been 471192 hits.