Mannen har laget seg hette i skinn foret med tynt ullstoff.
Foruten selve ullforet er den sydd for hånd og han har gjort alt selv. 🙂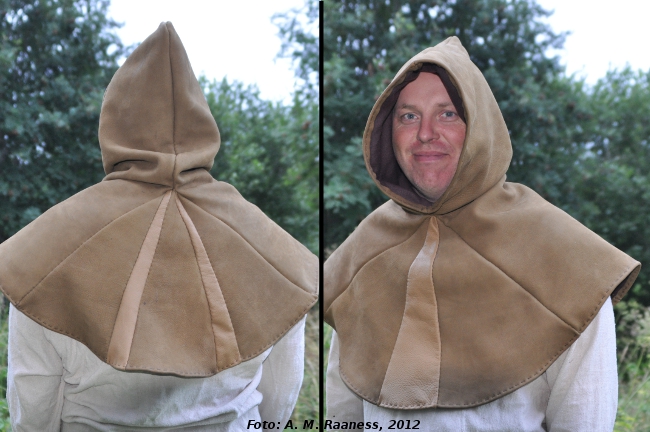 English summary:
My man made his own hood/kaprun in leather lined with thin wool. Apart from the lining, he has sewn it by hand.