Som en variasjon til impulsvantene har det også blitt laget en rekke halser i nålebinding.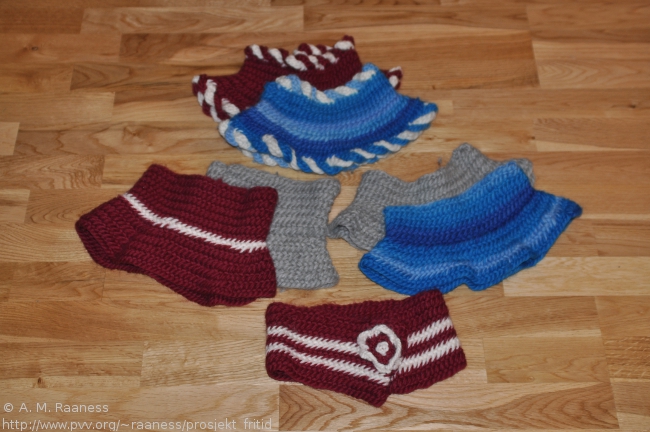 De er laget i august og september og har litt ulike størrelser. De to nede til venstre, vinrød med hvit stripe og grå (begge 50 "masker") ble laget i august og er litt høyere. De andre er laget i september: Vinrød med rød og hvit "tvunnet" kant (50 "masker") og vinrød med hvite striper og blomst (80 masker), de to blå og den grå (alle 60 masker).
Edit 23.12.2014:
Her er noen flere, laget i november-desember med ulike dekorative teknikker; blomster og diagonale striper. Alt nålebundet.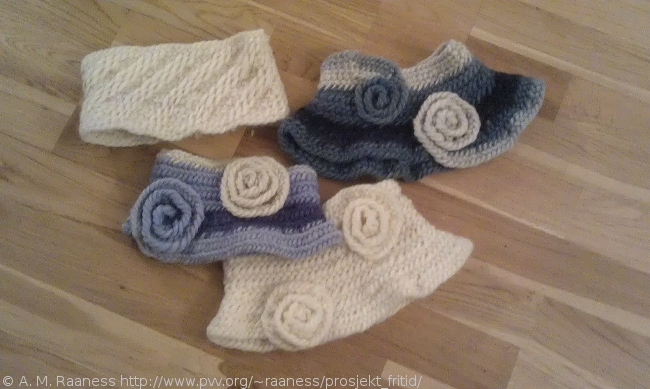 Edit 23.05.2015:
Her er noen flere, laget i februar-mai for å bruke opp garnrester.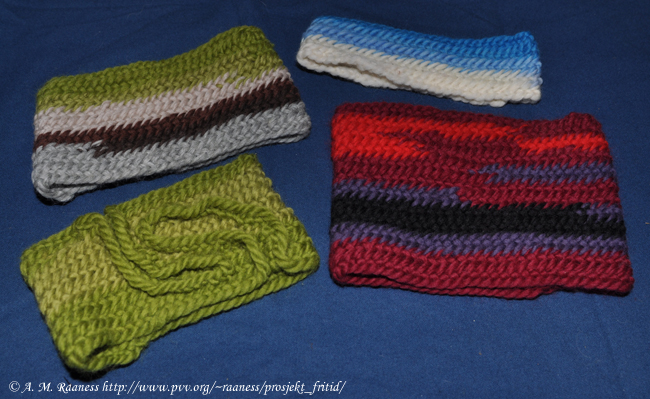 English summary:
Needle binded neck warmers. Some slightly different models and sizes (numbers parentheses indicate size/number of stitches of one round). Two of them were made in August, the rest in September. There will be more to come.

Edit Dec 23, 2014:
Some different decorative techniques have been tested, such as diagonal stripes (switching between F1 and M1 bindings) and flowers.
Edit May 23, 2015:
Using the last bits and pieces of this type of yarn as well as experimenting a bit more.